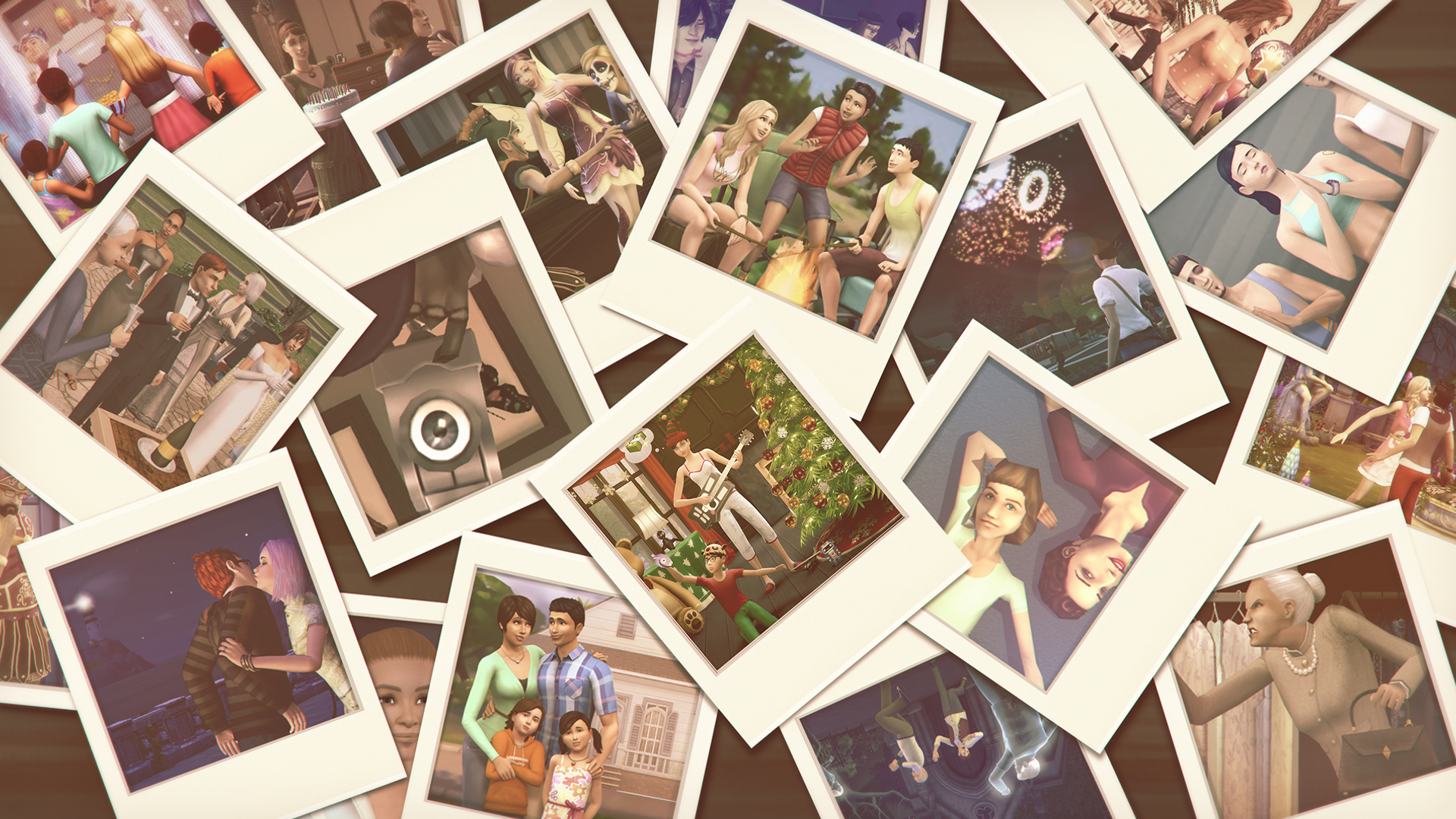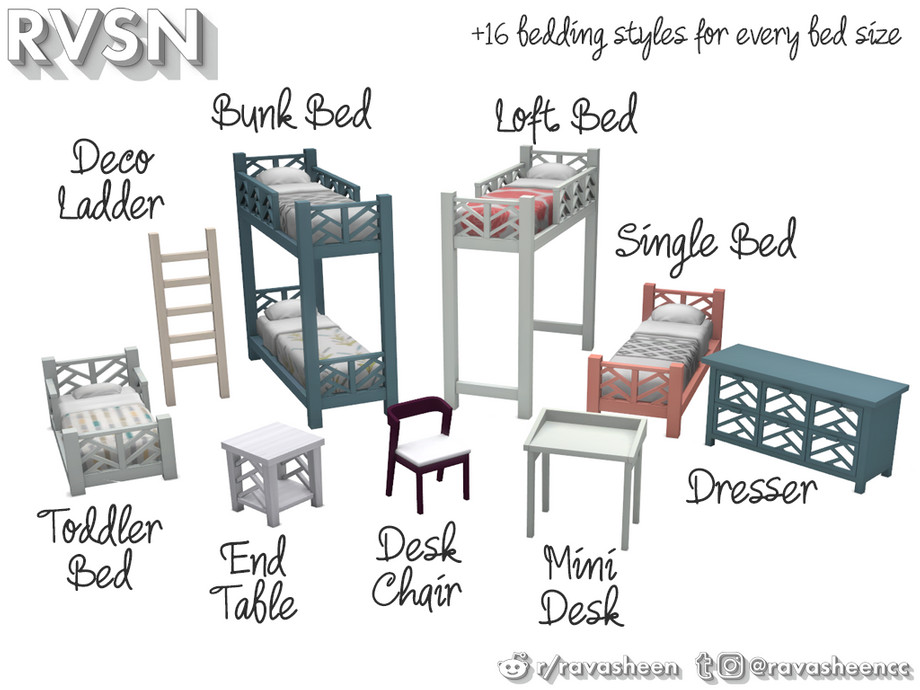 That's What She Bed

The Sims 4
Perfect for shared rooms, tiny rooms, kids' rooms and toddler rooms - the 'That's What She Bed' series is versatile, modern and a little playful. The loft bed can be paired with a single or toddler bed for an unconventional bunk bed or the space underneath can be used for the tiny desk in this series to maximize space. The ladder can also be placed on either side of the bunk or loft bed. Coordinating add-ons including an end table, dresser, and desk complete the set. Eight modern colors and wood hues make this set the perfect furniture set for simmie kid.
Warning!
This set was made over a year prior to the recent patch in March 2021 that introduced bunk beds. This means these are currently not set up to function like the new bunk beds. I am in the process of updating them! Please give me some time to complete this.
Notes
This mod includes a set with 16 Creations!
All of the frames and beds in this set are fully functional. For the bunk beds, there are two mattresses of which one is meant for the top bunk and the other for the bottom bunk. Do not use bb.moveobjects to move the lower mattress to the top bunk as this will make it unusable.
The area under the loft bed can be used for any item that fits underneath with both the bed and item remaining fully functional. The tiny desk that is part of this series was designed and sized to fit perfectly underneath the loft bed. You can also place the single-size bed or toddler bed underneath the loft bed while both remaining functional.
The single-sized beds in this set are also compatible with the bunk beds from the 'Tropic Like It's Hot' series (ID: 1456325).
Additional Credits
Custom mesh by RAVASHEEN.
Search RVSN in game for all my cc creations!
Terms Of Use
Recolors are only allowed when proper credit is given, the original mesh is not included in the recolor, and posted without for free without ad.fly/paywalls or other spammy links.
Connect!
Follow me to see works in progress, give feedback on upcoming creations, or submit cc requests!