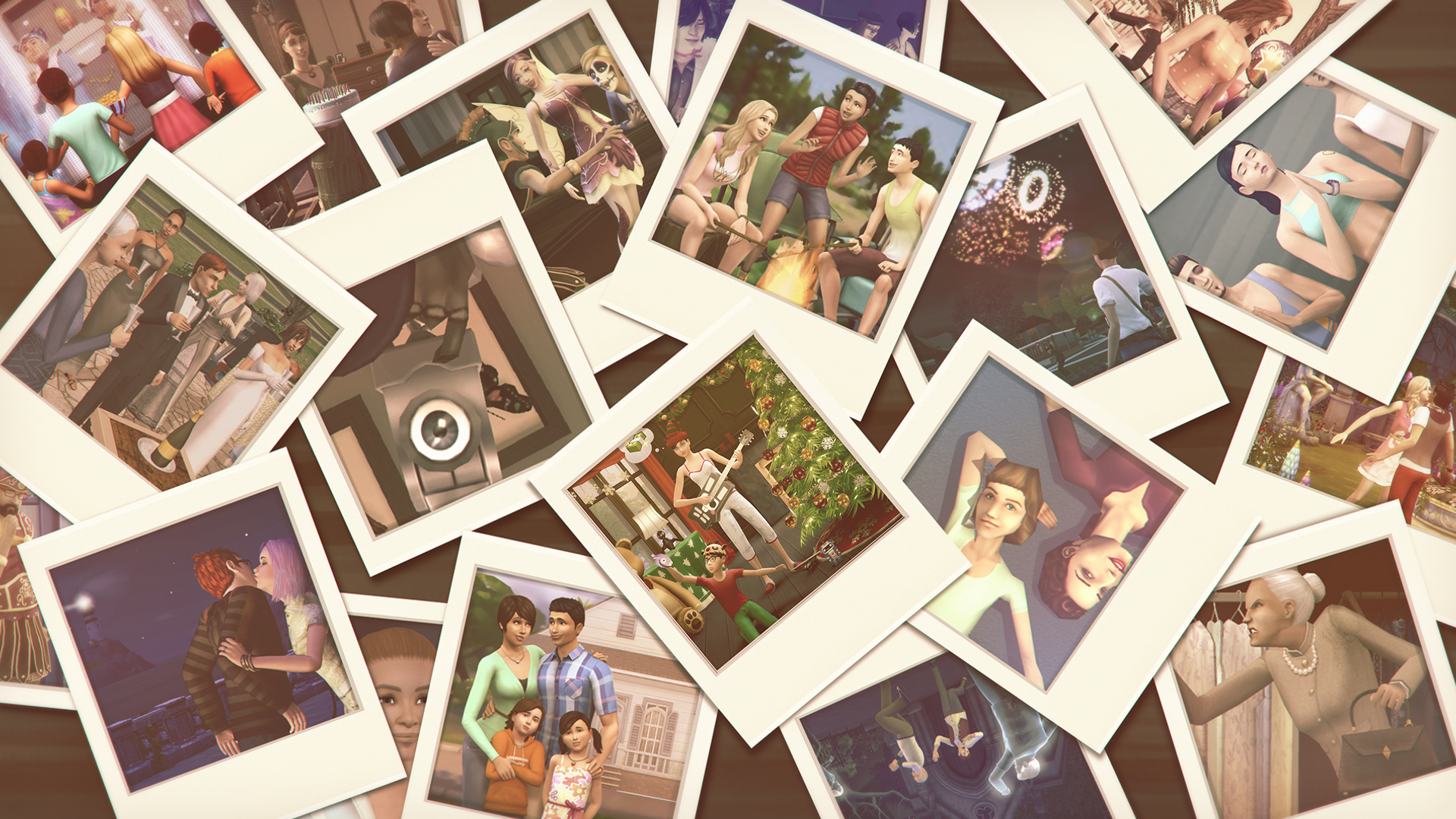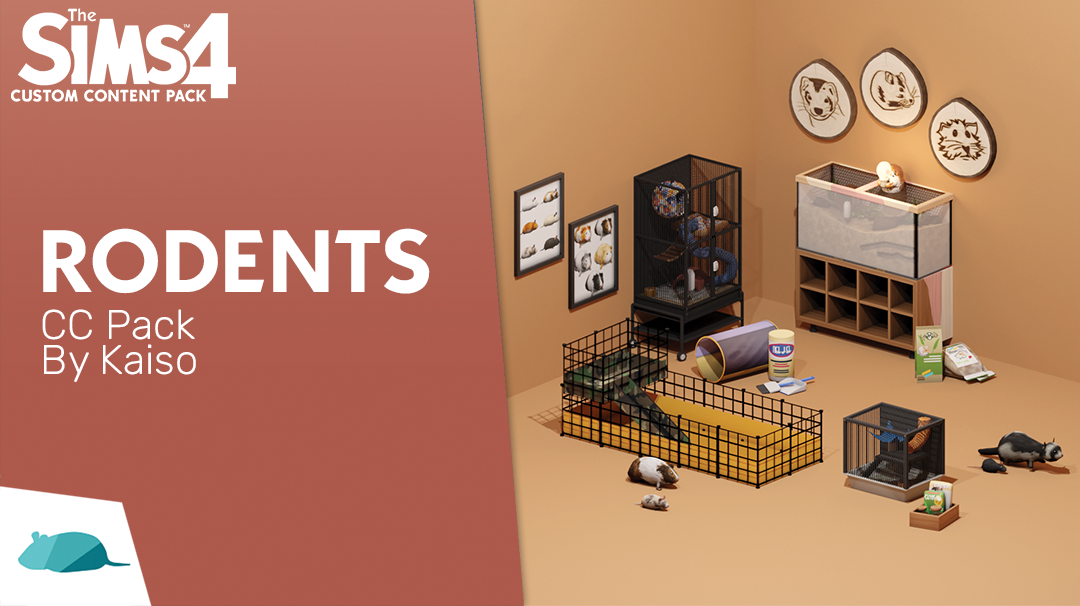 Rodents

The Sims 4
Adds four new decorative small pets to your game with 5+ hand-painted fur variations each and 4 new respective pet enclosures, along with other rodent themed items for your pet-loving Sims to decorate with.
Information
- Base Game Compatible
- Custom tuned enclosures allow for naming your pet. Pets are otherwise non-functional, non-animated, decorative objects for storytelling purposes.
- 6+ enclosure swatches give plenty of customization for your Sims to choose from when placing enclosures in their spaces.
- 5+ hand-painted fur variations per animal allow plenty of choice when deciding to "adopt" a pet from the buy catalog.
- Pets are placed into enclosures via slots, except for Guinea Pigs in the Guinea Pig Enclosure, which are placed with bb.moveobjects on.
Recommended Enclosure Use
Play with these items as you wish, but my intention was to provide as accurate of a CC Pack as I can for realism and storytelling purposes, and to provide a slightly educational experience, as these pets are unfortunately commonly mistreated via incorrect enclosures or too small enclosures to fit their needs.
Hamster Cage – Perfect for 1-2 hamsters with deep substrate to encourage natural burrowing behavior for optimal enrichment. Place on HMSTR table for optimal fit and swatch combinations.
Large Rodent Cage – Provides space for 2 ferrets or 4 rats. Place on a Cage Stand or on a stable table surface. Ferrets are largely free roam animals but should have an enclosure for when they are unsupervised or sleeping.
Small Rodent Cage – Suitable for 2 rats. Stack 2 small rodent cages together to give your pets more room to play. Rats don't like to live alone, give them a buddy and as much space as possible!
Guinea Pig Enclosure – Place any pet objects you would like within your guinea pig's enclosure with bb.moveobjects on, such as a litter box, food bowl, or Rodent Play Tube. Place the Guinea Pig Enclosure Upper Tier in the provided slot to give your pet more room to play.
Fun Facts
- It is not recommended to place hamsters in rat cages, as they prefer deep substrate for burrowing and horizontal space.
- It is not recommended to put rats in a hamster-like cage, as they enjoy climbing and therefore more vertical space.
- Ferrets and Guinea Pigs are larger and therefore need more space. Ferrets and guinea pigs should free-roam a lot under supervision, like cats and dogs do, then go to their enclosures when unsupervised.
- Rats and Hamsters also enjoy free roaming, but they are much smaller and therefore require lots more supervision. They are at more risk of getting stuck or hurt in spaces outside of their cage, so it is okay not to free roam them all the time if their cage is suitable for their everyday needs.
Search Rodents or Kaiso to find the items from this CC pack.
20 Items total
Cute Critters Print | 4 swatches
Cage Stand | 2 swatches
Cleaning Supplies | 7 swatches
Ferret | 5 swatches
Rodent Food | 5 swatches
Guinea Pig | 5 swatches
Guinea Pig Enclosure | 6 swatches
Guinea Pig Enclosure Upper Tier | 6 swatches
Hamster | 6 swatches
Hamster Cage | 6 swatches
Hamster Lampster | 4 swatches
HMSTR Table | 9 swatches
Rat | 7 swatches
Large Rodent Cage | 6 swatches
Small Rodent Cage | 6 swatches
Substrate Bags | 3 swatches
Once-In-A-While Treats | 4 swatches
Rodent Play Tube | 6 swatches
Wooden Friends | 5 swatches
Zoom-Zoom Pet Toy | 3 swatches
All items have all necessary LODs and are as low poly as possible. (Largest item is the Guinea Pig Enclosure at 2.1k polys).
There are 2 files available for download, only download 1:
The MERGED contains every item in one package file.
The SEPARATE contains every item in separate package files.
Update Notes
1.7.23 - Updated "Small Rodent Cage" description to say suitable for 2 rats. Rats do not like to live alone