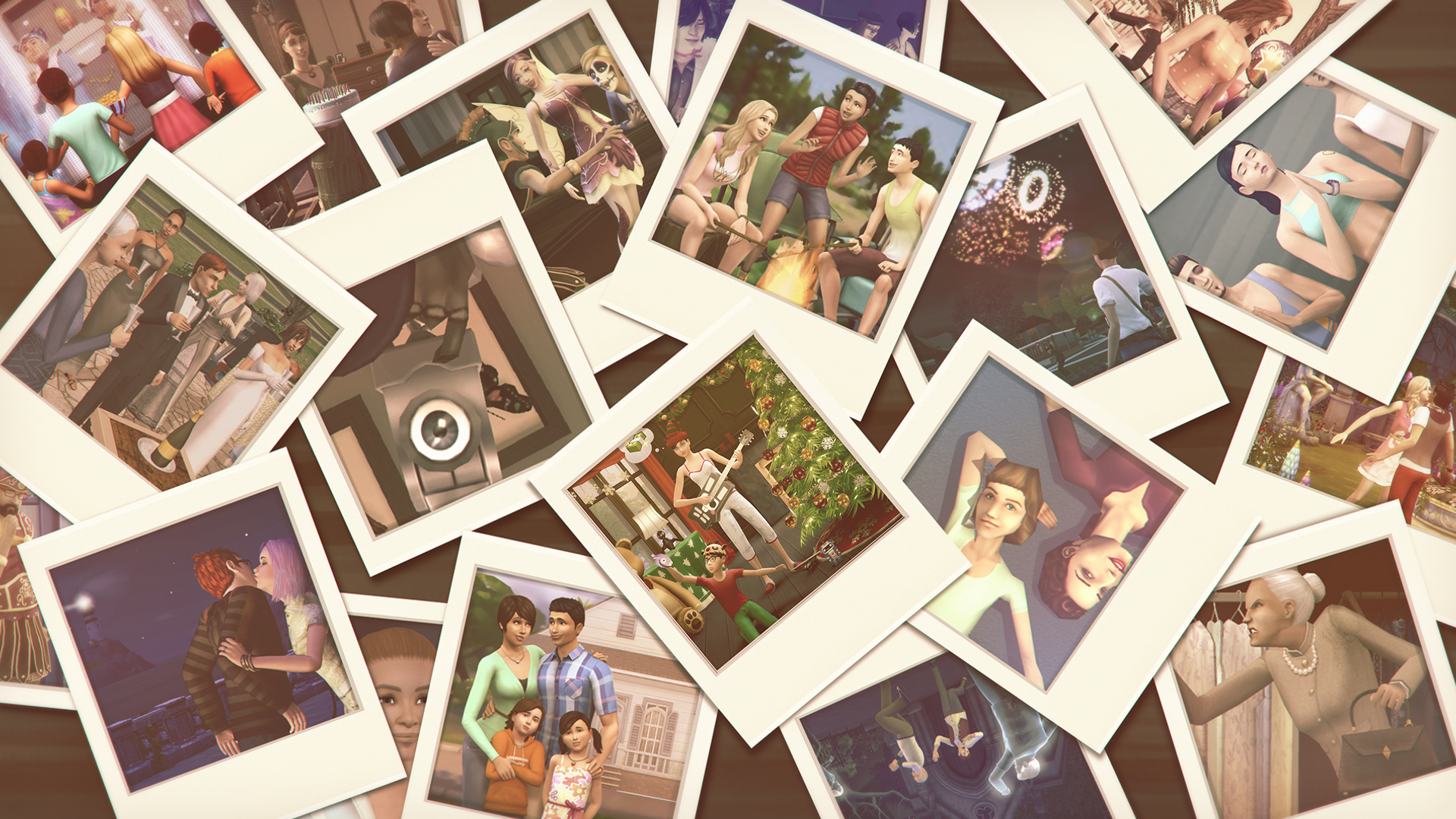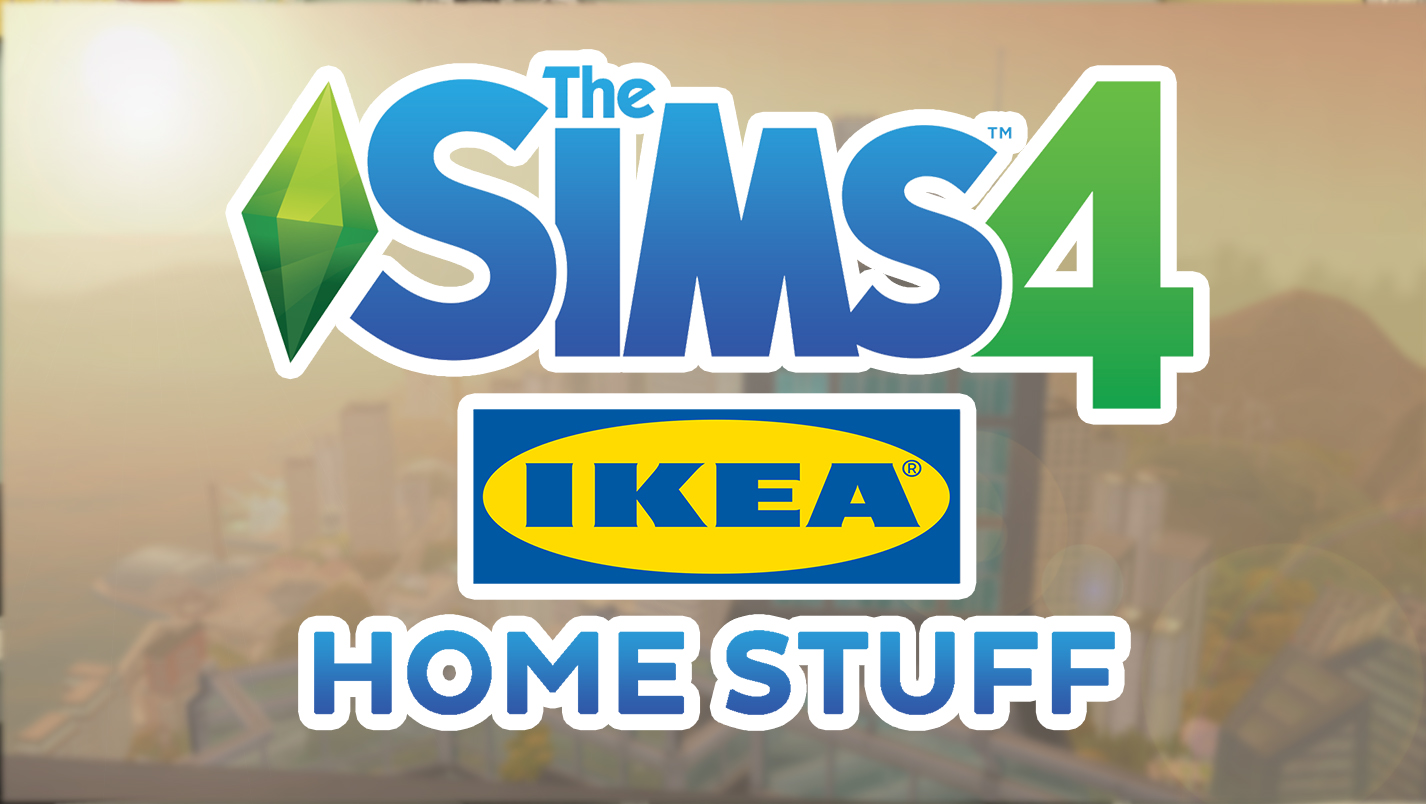 IKEA Home Stuff

The Sims 4
Hey all!
I'm so excited to release my latest project:
THE SIMS 4 IKEA HOME STUFF!
Now your sims can decorate their homes, with affordable, stylish furniture from IKEA.
68 brand new items, including sofas, beds, dressers, lights, decor: everything you need to make your home happy.
Updates
14-08-2022 UPDATE:The beds have now been updated to work with the latest patch (High School Years) Please redownload PART 2 only and replace it with the old version!
11-05-2021 UPDATE:The chair has now been updated to work with the latest patch. Please redownload PART 1 only and replace it with the old version!
06-08-2020 UPDATE:You can now find all the items in the pack by searching "ikea stuff" or "simsi45" in the search bar. You can also distinguish the items with the new custom icon! Also made some minor adjustments to visuals, and updated some tuning files. PLEASE RE-DOWNLOAD AND REPLACE BOTH PARTS!![/B]
28-07-2020 Update: Fixed the beds so sims can now knit on them!
22-1-2020 Update**: Fixed** the beds for the latest update so they can now properly be upgraded! ( For the update to take effect please only redownload Part 2 of the mod as Part 1 remains unchanged!)
Notes
I made a continuation of this mod containing all the pre-order items, you can find it here:** http://modthesims.info/d/624194/the...ward-items.html
EVERYTHING has been playtested within the game.
I added A TON of custom recolors so you can mix and match to your liking.
All items contain the original names and descriptions. Some prices have been altered so they can fit better, within the rest of TS4's build/buy catalog entries.
I modified and added a couple *brand new* additional meshes (such as the KARLSTAD loveseat) to make the sets feel complete.
The pillows of the "KLIPPAN Sofas", have been slightly modified because there was some clipping with the original meshes.(I also added a brand new mesh without the pillows)
The "EXPEDIT TV Unit" has been split apart. The TV and the unit are two separate objects. The Unit itself, acts as a bookshelf with slots to put clutter and the TV on.
The "FROG Plushie" is a brand new mesh (split from the LACK Shelf) to replace the "heart pillow" from the original pack. For some reason I couldn't get the original pillow to work.
Fortunately, frogs are cuter than hearts.

TS2 furniture are more detailed than the ones in TS4 (even TS3!) that means their polycounts are somewhat higher than a typical sims 4 item.
I tried to reduce their polys as much as possible without distorting them much, however they still are "somewhat" high. My mediocre PC runs fine with a huge lot filled with this stuff
so you probably won't run into any issues. Just thought I would put a warning for y'all.
What's Included?!
This is a conversion of the entire "Sims 2 Ikea Home Stuff" Pack, including 68 brand new items for your sims' homes.
Here is everything included in this pack,categorized by function.
COMFORT
Comfort/Beds
1.MALM Single Bed - 360$
2.MALM Double Bed - 580$
3.HEMNES Single Bed - 480$
4.HEMNES Double Bed - 730$
5.ANES Double Bed - 710$
Comfort/Living Chairs
6.EKTORP Armchair - 460$
7.KARLSTAD Armchair - 440$
8.POANG Armchair - 130$
Comfort/Loveseats
9.EKTORP Two Seat Sofa - 630$
10.KARLSTAD Two Seat Sofa - 575$ *custom mesh made by me*
11.KLIPPAN Two Seat Sofa - 365$
Comfort/Sofas
12.EKTORP Three Seat Sofa - 660$
13.KARLSTAD Sofa - 700$
14.KLIPPAN Sofa - 510$
15.KLIPPAN Sofa (Lite) - 500$ *custom mesh made by me*
Comfort/Dining Chairs
16.JULES Visitors Chair - 55$
SURFACES
Surfaces/Coffee Tables
17.LEKSVIK Coffee Table - 175$
18.IMFORS Coffee Table - 190$
Surfaces/Tables
19.VIKA/GREVSTA Table - 160$
20.VIKA/HYTTAN Table - 225$
Surfaces/Accent Tables
21.LACK Side Table - 20$
22.HATTEN Side Table - 40$
23.MALM Chest of Two Drawers - 60$
24.HEMNES Bedside Table - 75$
25.HEMNES Round Bedside Table - 145$
Surfaces/Desks
26.FREDRIK Workstation - 300$
Surfaces/Misc
27.HELMER Drawer Unit on Castors - 58$
28.IKEA PS Cabinet - 146$
DECORATIONS
Decor/Plants
29.BLADET 3 Plant Pots - 23$
30.VASEN Vase - 29$
Decor/Paintings
31.RIBBA Frame - 31$
32.BILD, Doggy Dream - 39$
33.BILD, Poster Yin and Yang - 45$
34.PJATTERYD Picture - 102$
35.PJATTERYD Picture Zebra - 102$
36.PREMIAR Picture, NYC - 289$
Decor/Mirrors
37.KRABB Mirror - 29$
38.KRABB Mirror (tall) - 35$
39.VANNA Mirror - 58$
40.MONGSTAD Mirror - 146$
41.HEMNES Mirror - 150$
Decor/Sculptures
42.RAKET Table Easel - 30$
43.IKEA STOCKHOLM Vase - 59$
Decor/Clutter
44.IKEA Minnen Groda Frog Pillow Plush - 17$
Decor/Rugs
45.RINGUM Rug - 15$
46.SVEJE Rug - 25$
47.ULDUM Rug - 363$
48.IKEA PS Rug - 436$
Decor/Wall Decorations
49.LACK Wall Shelf.1 - 32$
50.LACK Wall Shelf.2 - 44$
51.LACK Wall Shelf.3 - 58$
Decor/Misc
52.BENNO CD Tower - 75$
LIGHTING
Lighting/Table Lamps
53.KILA Work Lamp - 25$
54.LAMPAN Table Lamp - 26$
55.MYLONIT Table Lamp - 30$
Lighting/Floor Lamps
56.MAREK Lamp - 50$
57.STORM Floor Lamp - 90$
Lighting/Ceiling Lamps
58.REGOLIT Pendant Lamp Shade - 65$
ELECTRONICS
Electronics/Televisions
59.EXPEDIT Flat-Panel TV - 1750$
Electronics/Misc
60.IKEA PS Clock - 73$
STORAGE
Storage/Bookshelves
61.BILLY Bookcase - 190$
62.EXPEDIT TV Storage Unit - 550$
Storage/Dressers
63.MALM Chest of 3 drawers - 120$
64.MALM Chest of 6 drawers - 190$
65.HEMNES Chest of 3 drawers - 220$
66.HEMNES Chest of 6 drawers - 340$
67.ANES Chest of 4 drawers - 290$
68.ODDA Wardrobe - 440$
-> The Screenshots include every object and every recolor. Some objects have some additional images (towards the end) showing off the rest of their recolors to save space.
This is a 2 part download (had to split due to size):
~Part 1 includes everything except the beds.
~Part 2 includes the beds ONLY.
That should cover everything
I'm soooo happy I managed to finish this one. It took an incredible amount of time and effort, converting the objects,making the trailer, the song etc.
I really hope you all enjoy. Please leave your comments below (i love reading them :lovestruc )
For now I'll be taking a short break from converting stuff. Love y'all**
POLYGON COUNTS: HIGH/MEDIUM/LOW LODS
1.MALM Single Bed - 674/571
2.MALM Double Bed - 916/853
3.HEMNES Single Bed - 1056/1056
4.HEMNES Double Bed - 1378/1233
5.ANES Double Bed - 2034/1517
6.EKTORP Armchair - 958/958/765
7.KARLSTAD Armchair - 1050/1050/757
8.POANG Armchair - 1618/1335
9.EKTORP Two Seat Sofa - 1534/924/467
10.KARLSTAD Two Seat Sofa - 2202/2202/1147
11.KLIPPAN Two Seat Sofa - 1707/1708/581
12.EKTORP Three Seat Sofa - 1972/1972/1186
13.KARLSTAD Sofa - 2218/2218/1137
14.KLIPPAN Sofa - 2508/2508/1588
15.KLIPPAN Sofa (Lite) - 1676/1676/810
16.JULES Visitors Chair - 1056/1056/560
17.LEKSVIK Coffee Table - 874/874/600
18.IMFORS Coffee Table - 892/892/397
19.VIKA/GREVSTA Table - 751
20.VIKA/HYTTAN Table - 946
21.LACK Side Table - 138/138/138
22.HATTEN Side Table - 1136-1136
23.MALM Chest of 2 Drawers - 289/289/289
24.HEMNES Bedside Table - 458/458/458
25.HEMNES Round Table - 1550/1550/1049
26.FREDRIK Workstation - 1514
27.HELMER Drawer Unit on Castors - 893/893/313
28.IKEA PS Cabinet - 802
29.BLADET 3 Plant Pots - 1064/387/387
30.VASEN Vase - 1089/835/661
31.RIBBA Frame - 426/196/196
32.BILD, Doggy Dream - 222/166/166
33.BILD, Poster Yin and Yang - 222/164/164
34.PJATTERYD Picture - 164
35.PJATTERYD Picture Zebra - 164
36.PREMIAR Picture, NYC - 164
37.KRABB Mirror - 542
38.KRABB Mirror (tall) - 570
39.VANNA Mirror - 768
40.MONGSTAD Mirror - 92
41.HEMNES Mirror - 456
42.RAKET Table Easel - 506/324/151
43.IKEA STOCKHOLM Vase - 682/538/448
44.IKEA Minnen Groda Frog Pillow Plush - 1026/451
45.RINGUM Rug - 192
46.SVEJE Rug - 4
47.ULDUM Rug - 64
48.IKEA PS Rug - 236
49.LACK Wall Shelf.1 - 1246/886/540
50.LACK Wall Shelf.2 - 304/304/292
51.LACK Wall Shelf.3 - 855/855/610
52.BENNO CD Tower - 1538/1430/1093
53.KILA Work Lamp - 736/433
54.LAMPAN Table Lamp - 816/816
55.MYLONIT Table Lamp - 777/777
56.MAREK Lamp - 1126/1126
57.STORM Floor Lamp - 726/582
58.REGOLIT Pendant Lamp Shade - 590/590
59.EXPEDIT Flat-Panel TV - 2338/2338/1517
60.IKEA PS Clock - 376/372
61.BILLY Bookcase - 1222/716
62.EXPEDIT TV Storage Unit - 550$
63.MALM Chest of 3 drawers - 466/320/320
64.MALM Chest of 6 drawers - 628/444/444
65.HEMNES Chest of 3 drawers - 813/813/433
66.HEMNES Chest of 6 drawers - 1250/1250/765
67.ANES Chest of 4 drawers - 864/477477
68.ODDA Wardrobe - 1132/1132/518
Additional Credits
EA/Maxis (for their original meshes and textures)
Sims 4 Studio
Blender
Photoshop SimPE