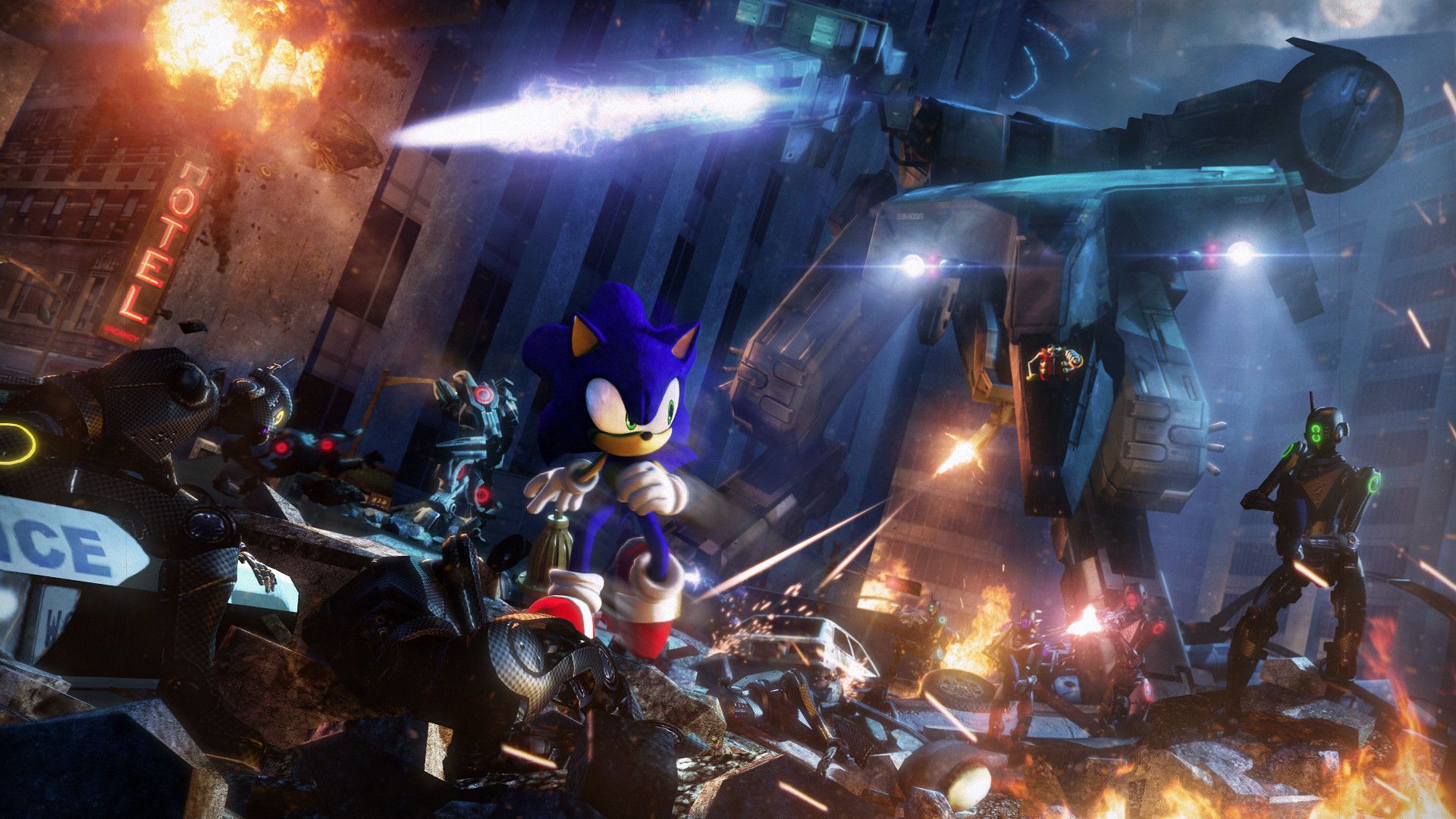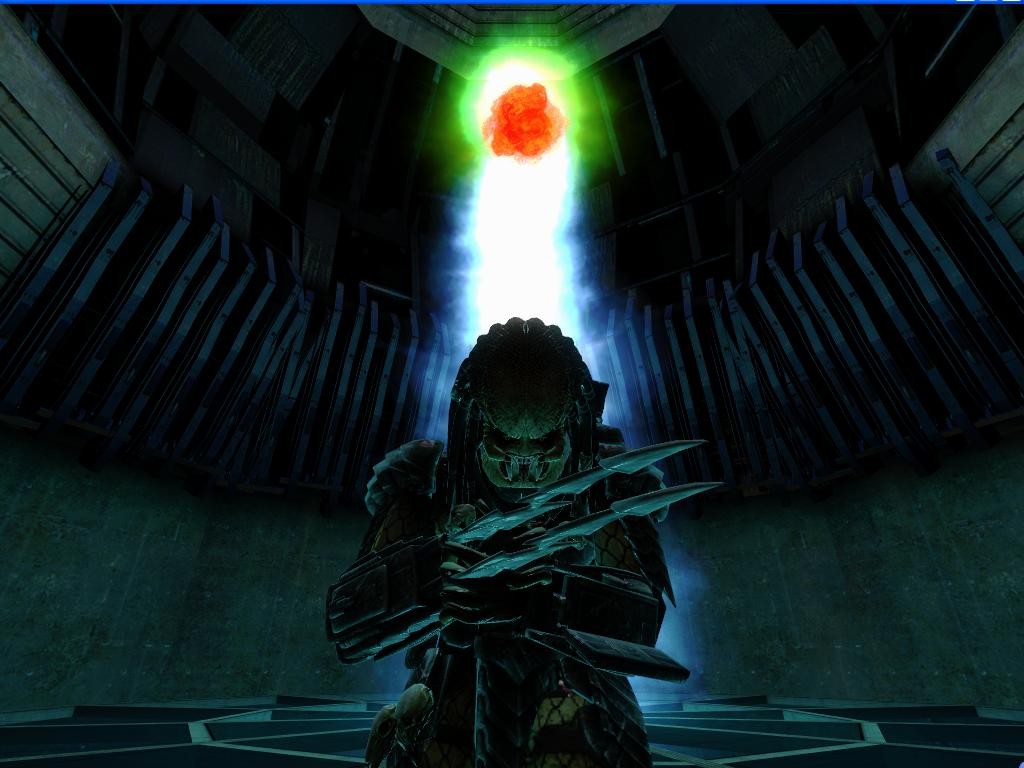 Predator Ultimate (V3)
|----------------------------|
| ZE_PREDATOR_ULTIMATE -- V3 |
|----------------------------|
Map by -- Luffaren / Per30010
Thanks to:
Hannibal (Rafuron)
Kaemon
Sandfly
The Icannt community (IC)
The PlaugeFest community (pF)
RayW
3DG
ZaN
MAP INFORMATION
PLEASE SEND IN ALL FEEDBACK TO:
GAMEBANANA: http://www.gamebanana.com/maps/153717<br> GAMEBANANA PROFILE: http://www.gamebanana.com/members/762095<br> EMAIL: [email protected]
RECOMMENDED ZOMBIE SPAWN SETTINGS:
More than 1 zombie being spawned, fast spawn (10-15 seconds) and teleport them back to spawn.
Requires noblock
BSP filesize = 100mb
64 players max

4 different difficulties

4 different bossfights

randomised medkits

random weather

dynamic boss system

particles

cubemaps

10 Special weapons/items

SPECIAL WEAPONS
USE WEAPONS WITH "USE / E" BY PRESSING OR SPAMMING
Minigun = Slows, damages - easily overheated

Pushgun = Pushes back zombies - 15 sec cooldown

Gaussrifle = Takes huge amount of damage - extremely long cooldown time

Alien device = Slows zombies by 50% for 20 secs - use once

Alien sample = Ignites zombies on touch - use once

Flamethrower = Ignites zombies - limited fuel (15 secs)

Ammo dispenser = Humans get unlimited ammo within a smaller radius for 10 seconds - Use once

Claymore mines = 10x claymore mines that explodes when a zombie goes near it and sets him on fire for some time

Grenade launcher = 15x Grenade launcher shots which ignites zombies within a smaller radius

Impulsor = Activates only when a zombie goes near it, it pushes all zombies away within a radius - bright light effects

NOTES

You are NOT allowed to edit and/or reupload the map! Betatesting with help by Icannt V3 (this version) will be the final one, i will continue with my next projects from now on. I would really like to thank some additional people: RayW, 3DG, Riperzz, and ZaN. I like toast... Thank you all for your interest and co-operation in this project! It has been really great and i'll see you in my upcoming projects! :D
EDIT V1_1 <<<
Added alien ending
Changed map paths, holdareas and bosses depending on difficulty
Added more particles
Added 2 new weapons (Alien sample and Flamethrower)
Added a new ending (only hyper)
Fixed boss hp on 3rd boss
More change between difficulties
Fixed some timing issues (now there will be more zombie encounters)
Changed/replaced some music
Added more detail
More optimised at spawn
Added another weapon pickup area (boulderdefense left after camp)
Fixed/worked around issue where players got stuck in first elevator on ultimate
Added/removed blockers to tweak balance better
Ammo replenished before every bossfight (will replenish to servers max ammo)
Added transporter push in spaceship
2nd boss kills on touch instantly
3rd boss now takes less damage
EDIT V1_2 <<<
FIXED/DECREASED CRASHES (there may still be crashes but it's less chance to happen hopefully)
Removed alien ending (may come back better done if future versions seems crash-stable enough)
Forced weapons to spawn (expect a weapon every round)
Added a few more particle effects
Added a new weapon/item (Ammo dispenser)
Fixed teleporter at 1st boss (ruins after compound)
Increased/decreased hold timings
Deleted first holdarea on hyper
Added new path on hyper/ultimate route
Added difficulty signs in devroom
Fixed issue when zombies can win difficulties
Made so zombies interupt win if they get inside chopper
Made slight changes to music (dont worry! The endmusic serenata immortale at normal is still there :P)
Added some more detail (mostly at river)
Worked around the render at spawn
Blocked heli ropes (preventing players from failing to climb it)
Changed the defense at camp
Made more changes between difficulties
Increased hp a bit on 2nd boss
Changed 3rd boss to hit based system (the boss maybe will have too much/less hp)
Finalboss now is more lethal but weaker (faster to kill)
Added a force death timer on finalboss (45 secs = humans fail 45 secs for each phase)
Increased chances for random weather to choose the "clear weather"
Removed friction settings at finalboss
Added a blocker at the final stage of finalboss for a few seconds (more pressure - more excitement)
Added triggers to give zombies more hp at some places in the map
Fixed when players fell out of chopper in hyper end
Fixed/added some console messages
Fixed hopefully elevator lag on hyper/ultimate
Deleted zombie push on hyper/ultimate (the one that leads to zombie cage)
Added blockbullet textures on some zombie cages (to prevent players from killing zombies during bossfights)
Changed minigun to hurt less
Added more fuel to flamethrower
Changed ladder placements on cliffarea to be much easier to climb (i believe i saved your day?)
Merged/deleted entites to prevent crashing (smaller visible things)
2nd boss now runs slower but still insta-kills
Decreased/removed blind spots on finalboss
Fixed so players wont get stuck in beamup to spaceship not sure about this one
Fixed defense in black/green area to be longer + a structure for humans to hold
Better optimizing
EDIT V1_3 <<<
DECREASED CRASHING EVEN FURTHER (trying to fix, will most likely be gone in future versions)

Decreased hp slightly on the 3rd boss (hyper)

Added more detail at some places

Optimized even further

Fixed balancing issue in the split defense on hard difficulty

Fixed/worked around exploits

Increased hp on the 4th boss (final boss on ultimate)

Fixed an issue when players didnt get ammo when using ammo dispenser / ammo triggers (this also depends on servers so dont expect this to be fully fixed)

Fixed the hurt on the end of ultimate

Fixed so when you beat the 2nd boss zombies that respawns doesn't get stuck on the other side (added bridge)

Fixed some small things and values

Added 10 seconds more on the defense untill getting into the transporter on ultimate

Added some more particles

IMPROVED THE 2ND PREDATOR BOSS (hard)

changed the initial animation Changed his healthsystem from hp to the number of hits /AWP's are useless\ (this may need further changes since it's new) Added a completely dynamic running system where the predator moves according to the humans, instead of running and turning around at complete random The predator now runs all the time no matter what (he will still be able to summon rollermines and jump while running) Added more effects and sounds Some new animations New death scene Less laggy
EDIT V1_4 <<<
REMOVED THE CRASHING

Added another holdspot on hyper

1st elevator on hyper-ultimate leaves after 5 seconds extra

1st elevator on hyper-ultimate now crushes players beneath (preventing exploits)

Added 3 new items/weapons - Claymore mines, grenadelauncher and impulsor

Gave flamethrower and minigun less push effect

Made ammo dispenser and alien sample more effective (radius and lifetime)

Added some more paths just after 2nd elevator on hyper-ultimate (vents)

Added more particles

Added more detail

Optimized some parts better

Added songlist texture and prepared the contest-rules texture

Increased hp on 3rd boss (hyper)

Rollermines now spawn on 3rd boss (hyper)

Brought back the alien ending (improved with animations and particles)

Changed the final explosion effect

Changed a holdspot on ultimate (where the hyperboss is)

Fixed some smaller glitches and balance issues

Added thunder effects

Crazy thunder avalible on hard boss (only activated under special circumstances)

REMADE THE 4th PREDATOR BOSS FROM SCRATCH (ultimate)

Zombies can now get over to the humans by jumping on rotating platforms (some humans must hold) The predator runs exactly like the 2nd boss (faster) The predator uses the same attacks from the 2nd boss (more damaging though) Predator now have a "ragemode" which will activate when he reaches 50% of his health, unlocking 3 new attacks New climb event, all humans must hold the zombie bridge while one player climbs up and jumps into the core Zombies wont get teleported back anymore, alot more challeging New alien ending in the absolute end No more green/black room Added more effects and sounds Much more intense and chaos feeling while playing (DO NOT SAY THE BOSS IS TOO HARD UNTILL YOU HAVE PLAYED IT FOR A WHILE, PEOPLE WILL EVENTUALLY LEARN HOW TO PLAY IT)
EDIT V2 <<<
WORLD CHALLENGE STARTS / ENDS 13/5-2011
Detailed further, added a couple of new visible things
Added a new area avalible near hyper C4 hold
Forced the normal boss route on normal difficulty
Delayed zombie bridge on ultimate by 3 seconds
Added slightly more hp to the ultimate boss
Rescaled/changed some textures
Added some more particle effects
Changed some placements/timings on teleports
Changed some holdspots on hyper-ultimate
Changed an attack on hyperboss (get away from the predator when you see him charging the twirl attack)
Slowed the elevator
Removed teleport on cliff hold, the zombies will now need to climb the vines if they fall down
Increased holdtime on the normal-hard end
REMOVED INVISIBLE BLOCKERS/PUSHES (except for really important ones, like route blockers)
Fixed the impulsor trigger
Fixed some exploits
Polished some timings
Fixed a issue when the predator skipped ragemode/ragemode being too short
Improved the predators invisibility, now it's a skin instead of a shadow (Kaemon helped me out there)
Rollermines dont fall off the bossplatform on ultimate boss
Spawned less rollermines on hyper-ultimate bosses
Made the alien device being able to damage the ultimate predator
Added teleport for zombies below helipad ( THIS VERSION WILL BE MORE DIFFICULT OVERALL. IT WILL REQUIRE MORE TEAMWORK )
EDIT V3 <<<
(FINAL VERSION)
Fixed some exploits
Fixed predator and alien facing the wrong direction
Removed/replaced some oddly placed props
Disabled hdr for brighter looks and more fps
Fixed the "corner-tanking" exploit on the ultimate bossfight
Boulderarea breaks slightly faster now
First hold on normal-hard now have 2 more ways in (plank and roofvent)
Ultimate predator is nerfed hp-wise
the predators "laser" attack during ragemode doesn't insta-kill anylonger (about 3-4 hits will kill)
Hyperboss is nerfed hp-wise
Hyperboss now have 3 vents for zombies to crawl into (infecting the humans if they dont hold them back)
Hyperboss is now easier to "interupt" by shooting, to interupt his attacks
Hyperboss "levitation" attack now spins you around (so watch it when you stand on the railings)
Hyperboss delayed the zombie cage release (x2 times)
Fixed glitch with hardboss being able to fly out of the arena
Added an overview map (if you dont like it you can always type "cl_radaralpha 0" in console)
Optimized the map even better (removed some areaportals, disabled hdr etc)
Added a score system, each hit on the predator gives you 1 point
Detailed slightly more
Hyper-ultimate first elevator hold is improved (longer holding time, layout changed, more intensity overall)
Added 10 extra seconds to hold before the bossfight on hard difficulty
There are 3 ways in in total on the "plank" hold just before the hard bossfight now
Fixed ZaN's stupid capital N! >:(
First aid console spam exploit is fixed
The one who jumps into the core gets 500 points now
Changes the hardboss smokeset to a particle one instead
Breakable planks on the hyper-ultimate route just before the elevator (to delay zombies in case they make it in frot of the humans)
Added another vine for the zombies to climb up on the cliffhold (normal-hard difficulty)
Added contestdetails
Normal predator is now more difficult (the timer releases zombies instead of running away, you need to shoot)
The alien will only kill humans now
Fixed glitch when humans got pushed in the wall by the alien (this means ensuring their death)
Smaller buyzones to prevent nadespam on the zombies
The zombie cages is visible now (no more visual glitches)
Added a recharge indicator on the gauss rifle
Alien device damages the ultimate predator more now Fast summary
*_*_*_*_*_*_*_*_*_*_*_*_*_*_*____*
PREDATOR ULTIMATE WORLD CHALLENGE - The Ultimate Challenge for the Ultimate reward! (CONTEST started: 3/5-2011 - ended: 13/5-2011) Played in ze_predator_ultimate_v2
Are your CS:S community interested in entering a real challege? Something that you will be remembered for? Then this may be it for you ;)
If you win your community will get it's name implemented in the map forever. You may design the community logo/names (or whatever you want) on your "plate" wich will be seen at start and end.
---
INSTRUCTIONS
ONLY IN VERSION V2 (THIS VERSION) Go into the devroom (small room in middle of the map) to see the information needed.
LAST DATE TO SEND IN YOUR .DEM FILE: 13/5-2011
To record a demo you type "record " in console while playing. Type "stop" to stop recording. Once you got a demofile go to /Cstrike and you will find the .dem file there.
THE PLAYERS WHO RECORD PLEASE SPECTATE IN FREE MODE AND FOLLOW THE MAIN GROUP, IT IS IMPORTANT ALSO INCLUDE EVERYONES NAME IN THE EMAIL/README (also the recorder of course)
Good luck and may the best community win..
--------------------------------------
ZE_PREDATOR_ULTIMATE CONTEST RESULTS
All demos from each community are judged fairly by me (Luffaren) No one should try to convince me otherwise since i have set my mind on the winner for reasons i find valid.
---
1st place - Zm Corporation
---
2nd place - Steam Gamers
---
3rd place - Syndicate Gamers
---
Communities who tried hard
Bor3dgaming (sent in demo) 4th place PlaugeFest FR Supreme Elite
---
Achievments
Best item user = Zan Best teamplayer = [bG] Homedog Best strategy = Bor3dGamers Fastest core climber = Cazador
---
EVERYONE WHO PLAYED ON ZM CORP
Fabio Patrão Homeless| Xaves Brawl »Frostî« Cazador Thal on3pi3c3' Termal Hawk synz iZ .Krypt3 Sunrise PuRe' ??S?SI??? Oº°'¨ßattuu[SPA] FL'| Ninja ¬??S» Rushaway Sabino90 Sapo Cocas unnamed Disco fuckballs PRED CHAMPION Koolt3 ???HolyShit™ -=pF=- FL'| Ninja ???????? Hard?????SUPRA Yuri BOYKA Daxter Incognito[2timespredwin] Sinclin LDN [2 in a row Pred Champ] Pigsaw # Live or Die I <3 swedish girls
->ghoX1350<-< Preda-win 3 time ¢l???¢?l?†?? drabori BA[R]ILIZARLITO RomRevy "Vi@Na [rec on] ??? "???TlLlPE???" bio junior FoX v?§?µ Hollow Heart

SURVIVORS ON ZM CORP

Xaves V-soul Cazador Fuckballs Sapo Cocas Sinclin ghoX1350 LDN drabori Battuu[SPA]
--------------
Fast summary
---
STEAMGAMERS
1# SG's first win was the first win of all server, altough it wasn't the best. one zombie untill the spaceship, few zombies at the end, waste of alien sample. Somehow a player got past the alien altough it should have killed everyone, some players even got stuck inside the wall. I loved the screaming in the end though, epic victory roar! :P
2# Sg's second win was much better than the first one. one zombie untill the spaceship, fewer zombies at the end. I liked the alien device timing and the bossfight itself (some died but they managed to make it anyways). The alien timing was perfect. I laughed at the human who died by the alien, im such a bad person. this was SG's best win.
---
SyndicateGamers
1# I really liked sG's win. They had a decent amount of zombies from the beginning untill ZaN killed them all except 1 with the gauss rifle xD. The zombie defense seemed really easy during the bossfight. Im impressed that they managed to kill the predator even though so many died during the fight. The alien device timing was really good also. They few humans left held back the zombie from getting killed by the alien. They also managed to kill the alien just in time (like SG's second win). The victory screaming was once again awesome.
---
Zmcorp (WINNER)
1# I didn't like the first win at all, The alien should have killed the humans but it pushed them inside the wall instead. (same scenario as SG's first win) Also for some reason the recorder recorded a failround in the same demofile.
2# (WINNING DEMO) This was a really good win actually. They had the most amount of zombies at the end and still won, they even managed to beat the predator without any alien device. Well they used the "corner technique". Alien timing was really good, just like the others. This was their best win of all 4.
3# This demo started right before the final bossevent (climbing towards the core). same amount of zombies as the second demo. The alien got even closer this time, due to the demo starting in the middle of the fight i cant judge on much. This demo wont pass.
4# I didn't like this win either, first of all they recorded 2 rounds again. Secondly most zombies didn't do anything during the bossfight. About 70% of the zombies started to move once the zombie bridge activated. The alien lagged (same scenario as SG's first win) as they should have died. I wouldn't say that this demo have a bigger chance of winning at all. The 2nd one remains the best win for Zm Corp.
---
Bor3dgaming
1# bG's win was really good. Fair amount of humans/zombies. Good alien device timing, alien got killed fast and the teamspeak was great. There was slightly few zombies at the end though, most of them seemed to be far in the back. The overall round was pretty decent, i approve.
---
These are fast summaries of each demo, there is smaller detail that i haven't explained above. Please accept the fact that you didn't win/get your name implemented in case you didn't. The winning community may design their own "plate" for me to put in the map. I will put the playernames of the winning community in the map + a list of the communities who tried. I hope you all had a fun experience while playing. I dont think that i will make a challenge again, but we cant know for sure.
See you ingame! /Luffaren
*_*_*_*_*_*_*_*_*_*_*_*_*_*_*____*